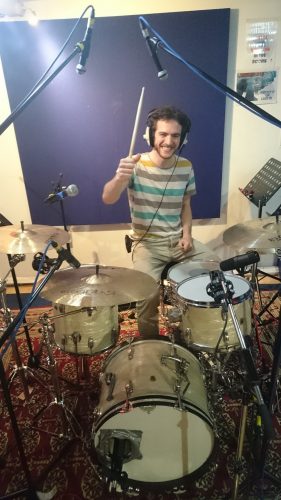 I graduated from the London College of Creative Media with a Bachelor of Music in Music Performance and Production and a Master of Arts in Creative Entrepreneurship in Music.
I have a broad skill set ranging from composition to interactive sound design as well as programming and video editing. 
I play the drums, classical percussion and piano professionally, and I have extensive experience in arranging, recording and producing works in various genres, including Classical, Jazz, Hip-Hop, Electronic, Funk and Latin music.
I strive to constantly develop my creativity while staying grounded and up-to-date with modern techniques. I am able to lead a project to completion and I communicate well in a team context. 
I founded a music education organisation, Noteful, and I'm an active member of several NGOs including Educafon.
I love travelling and learning from other cultures through music, language and other experiences.
If you want to know more about me, do not hesitate to get in touch.